Don't know why but I have been in the mood to sew clothes. Maybe it's
this post
from Amy Karol at Angry Chicken.I have made 3 skirts in the past weeks and now I want to make a dress. This is the one I chose. It looks easy enough, it does say easy on the pattern envelope. I found this
pattern review site
it has been most encouraging.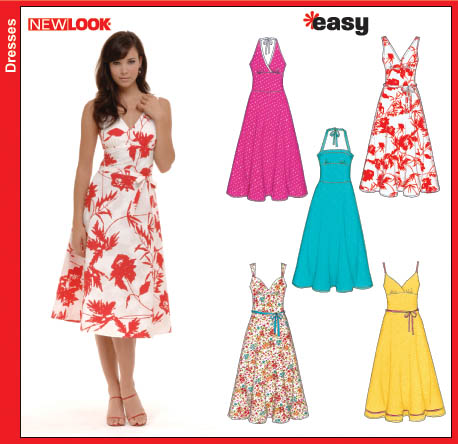 I chose Katie Jump Rope fabric called Ribbon Sunflower by Denise Schmidt.
I had some help choosing. I ran errands with DH and ended up at the fabric store. He helped me choose the fabric. I tend to wear a lot of brown and black so he encouraged me to expand my pallet. He has this great sense of design and color. It was a fun day.
You can get the fabric
here at Sew Mama Sew
.
When we got home from our errands (weed eater, fabric and pattern, lunch, postoffice, office, he was even sport enough to take me to a thrift store!) the kids were home from school. It was homework time and getting ready for a baseball game-Kevin, and a softball game-Alea. No more project time.
Eric is on his 8th grade camping trip to Yosemite for 3 days. What a blast.I know he is going to have a great time. We as a family don't camp, I don't see the point myself. We live in the woods.
Maybe we should try it sometime. Looks inviting doesn't it?
DH and I are planning a weekend getaway this weekend. Guess where we are going. Yep, no kids.